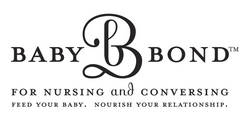 Slurp & Burp LLC will be offering a FREE* BabyBond to everyone who buys a BabyBond online from Babies R Us or buybuyBABY!!! This limited time offer will show up in your inbox sometime next Thursday 4/7/11 so keep your computers on, check your spam folders, and get ready to tweet cause this deal is sweet :)
*Buy one BabyBond online from Babies R Us or buybuyBABY and receive another BabyBond of your choice from Slurp & Burp LLC with only paying $10 shipping/handling. Email receipt from Babies R Us or buybuyBABY to pr@babybondnursing.com along with your choice of BabyBond. We will invoice $10 via PayPal for shipping/handling and ship your FREE BabyBond once shipping/handling fees are paid. Receipt must be dated 4/7/11.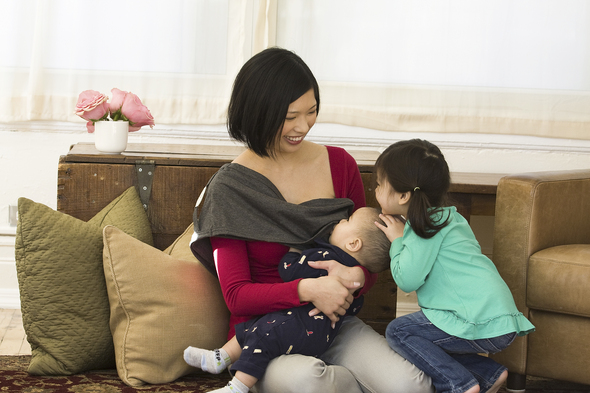 Why BabyBond?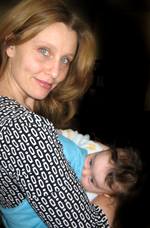 Breastfeeding is more than bonding and nourishment... it offers a priceless exchange between mother and child. Reflexive, instinctive interaction is quickly shaped into a primitive conversation. The infant makes requests by routing, patting mother's breast, and/or vocalizing, and the mother responds with delicious breastmilk, smile, and loving voice. A pattern of turn taking along with eye contact emerges which is the foundation for successful communication and language development.
As a mother of four and a practicing speech-language pathologist, I was determined to find a way to engage in frequent communication with each of my babies. For me, this meant incorporating breastfeeding into my hectic lifestyle; often nursing on the run. I designed BabyBond as a way for to cover myself while nursing in public without ever covering my baby.
Language and behavior are best facilitated in naturalistic context.
When nursing with BabyBond, the important interaction between mother and child is never interrupted. Even more, the baby is left uncovered to make observations, interact, and socialize which is what we all do at mealtime.
I am very thankful to all who have and continue to spread the word about BabyBond. Women are all different and it is important we have options when it comes to nursing. Remember... the goal is breastfeeding!
Missy
Owner & Designer of BabyBond

Please remember that this deal is ONLY effective on Thursday, April 7, 2011. The initial BabyBond purchase MUST be purchased on that date to receive the free BabyBond from Slurp & Burp LLC. If you have any questions, please email pr@babybondnursing.com