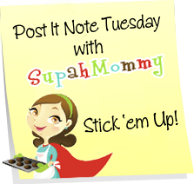 Tim and Ryan O'Neill composed this beautifully crafted CD, which was inspired by mothers and grandmothers across the country. From heartfelt moments in NICU's to sweet family gathering moments, each song has a special inspiration and a story behind it all. Precious stories, really.
When I was first contacted to review this product, I was a little excited to try something new in hopes that I would finally find a lullaby CD that I liked and wouldn't feel embarrassed if someone happened to get in my car and find it spewing through the speakers. I jumped on the chance to review it and it was sent to me right away. The customer services was absolutely perfect and I am sure that they would be more than willing to help you with anything or everything that you could ever need. They're great, for sure!
When I checked out their site, I was stoked to find that they have samples of the songs, ready to give you a taste of what they include. I do have to say, however, that they do not do them justice. They give you a slight glimpse of what they are like, but they do not show the full beauty that they portray. Not in my opinion.
To put it simply, I LOVE this CD. I love that it's not music that is boring or child like. It's composed so amazingly and I couldn't be any happier with it. I love how they merge some songs together and made them their own. They're simply amazing, I don't know how else I can put it.
Buy, Burrow, or Pass?
BUY!
I would buy this CD over and over, again. I am not one for classical music but this music is soul soothing. I love it. Pure and simple.
If you would like to have a Lullabies
by request
By The O'Neill Brothers for yourself or someone you love, here's how you can:
BUY IT!
Go to
The O'Neill Brothers
and purchase it directly! Lullabies
By Request
retails for $13.98, a true bargain!
THIS CONTEST IS CLOSED!
Congrats to the winners;
Cindy, Cynthia, Baby Sweetness, Mandii & Amy!!

I would like to send a special thank you to The O'Neill Brothers for providing the Lullabies By Request CD for review as well as for donating the giveaway items. I was not compensated in any other way and the statements within this post are of my own mind and are my honest opinions.