Before you have kids, there are many things that you don't even think about. Many of which slap you in the face before you even have a chance to think about it.
This is what happened to me, recently. Easter is coming up and I guess I have to get an Easter basket for my son. Um yeah! CRAP! How in the heck do you find an Easter basket for a 5 month old little boy? This was not going to be an easy task. I started looking online and when I couldn't find anything that would work for him, I decided to make my own.
I researched and came up with a plan. My theme would be to find things to put in his basket that would be reusable after Easter.
Instead of an Easter themed basket, I found one that would work to put on his dresser, after Easter, to hold socks, shoes, burp rags, etc.
His nursery theme is "Bunny Meadows" (see photo below), so it's not unusual to see bunnies throughout THE MONKEY's room. The bunny that we put in his basket is rather plain, only having a small Easter colored paw prints. It will work wonderfully in his room, afterword.
Then, instead of using Easter grass, we decided to put in a blanket, one that we can use after Easter. Instead of jelly beans, chocolates and other goodies, we put in our own goodies of sippy cups, spoons, socks and a lullaby CD. It was much better than getting him something that he wouldn't be able to have for a very long time. We also got an egg coloring kit, to color Easter eggs, and some fake eggs to have his first Easter Egg hunt, with. I am so excited!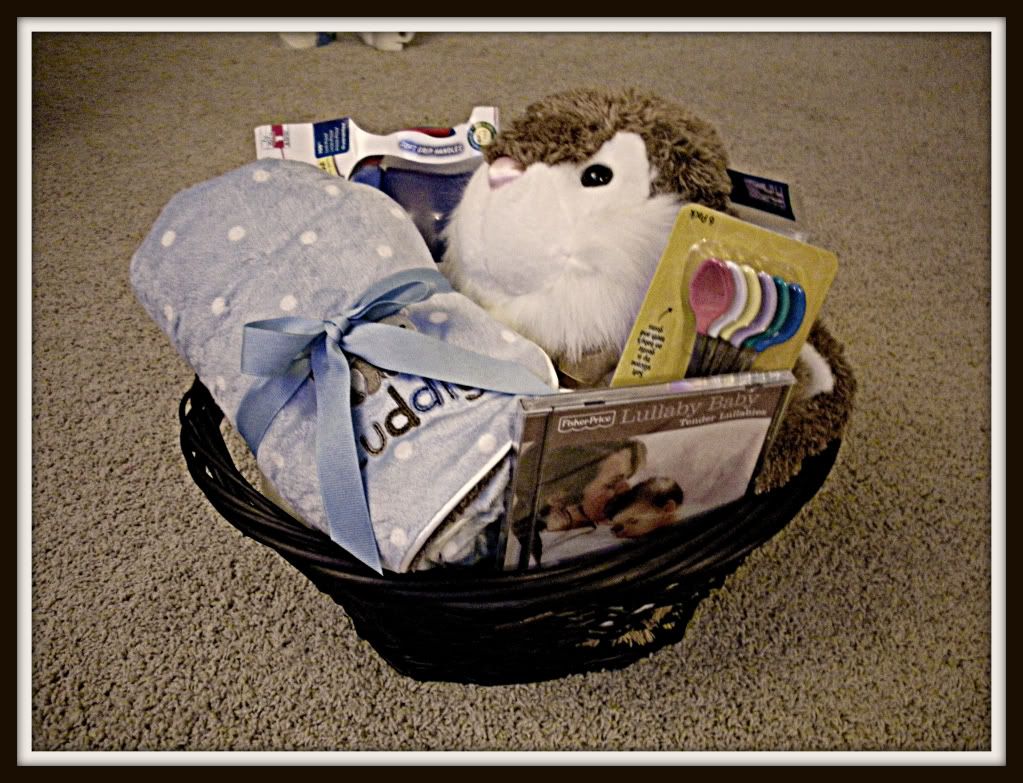 XOXO
Stephanie